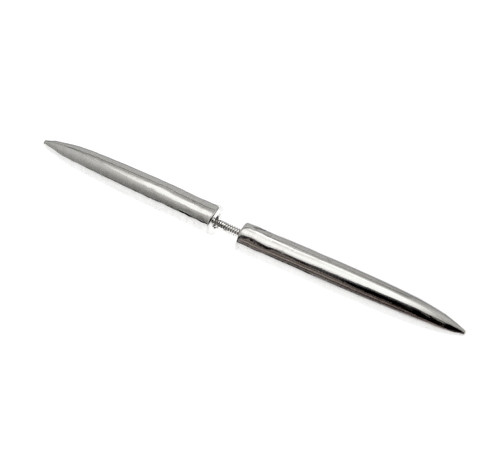 Spear Ear/Septum Ring
Chris Habana
The Spear earring can be worn as a septum ring or earring. Piece is sold as a single earring. High polished sterling silver plated rhodium for extra durability.

Ring is secured by post and rubber stopper. To wear, push the post through the ear hole and into the end with the rubber stopper.

Made in New York City.