Have you ever been Seduced by Food?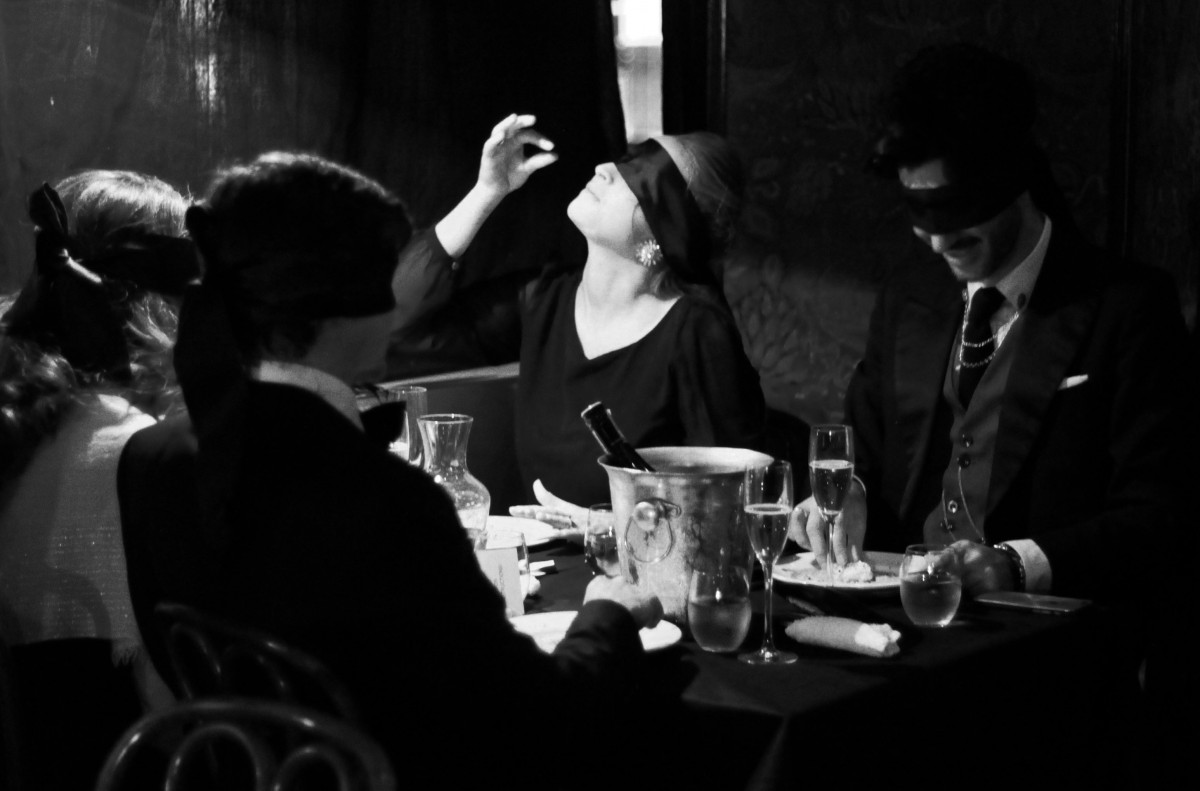 This September in celebration of 3rd year anniversary, Madame Noir, creator of Nude Noir is proud to introduce the next chapter in her exploration of seduction called FOOD NOIR www.foodnoir.co.uk at the private rooms of one of London's most decadent boutique hotels "The Gore" SW7 5EX Having courted fame on the London night life circuit with a series of notoriously risqué, sensual, theatrical events, Madame Noir now turns her attentions and creative eye to culinary matters.
A series of three EXTRAVAGANT supper clubs entitled:
"TEMPTATION" Sep, Oct, Nov 2015
"DESIRE"  Jan, Feb, March 2016
"DECADENCE" April, May, June 2016
This supper club extravaganza will commence on Friday 25th September with the first sitting entitled "Temptation" and looks set to be one of London's hottest plates, and will appeal to those with an appetite for adventure and a gourmet tongue.
Madame Noir will guide her dinner guests through this sensory exploration, encouraging, coaxing and willing diners to partake of the delights of the Noir feast through engagement of each of the senses, whilst working their way simultaneously through the spectrum of flavours, textures, aromas, IMMERSIVE acts, sounds...
Think being blindfolded while eating, think being seduced by performers, think being playful, think interaction, think surrender...
A soundscape created for each course as a backdrop to the Madame's troupe of performers by Qritikal Media. QRITIKAL MEDIA are award winning creators of innovative visual music at the cutting edge of technology. Sounds will soothe and stimulate in equal measure, aromatic twists to evoke a sense of other-worldliness, set design to deliver substance to the style, and impeccably sourced cuisine produced by Madame and her culinary co-creators, prepared and served with the signature flair that has put Nude Noir nights on the centre-stage of London's "premier soirees celebrating elegance and seduction"
Food Noir courses will each be delivered using varying styles of presentation:
Sound; Smell; Touch; Taste; Sight
Come and feast with Nude Noir. Both culinary and sensual adventurers alike will be thrilled, delighted and satisfied.
Tickets available through www.foodnoir.co.uk