Nude Noir x ARCANE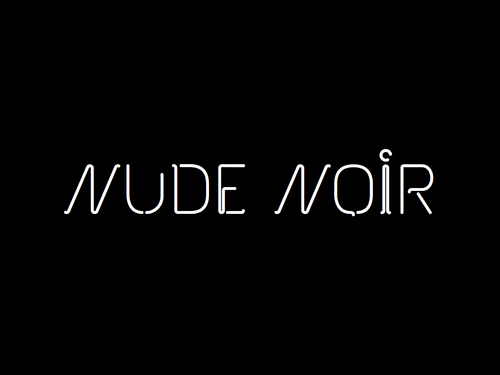 Nude Noir  - Chapter 17
Henry Blanquart once wrote that 17 represents the 'junction between the material world and the spiritual world', it is the burning thread with which to swallow, that of our future bound, and the past which we have lived.  As anagram of Latin's VIXI it is refuted by the occident as mark of the son of man becoming the number of balance between those of the celestial and terrestrial in Prevorst's world.  It is the very place where Noir exists, where desire is both born and lived.
For this reason we descend upon Library, it is not by chance that it forges its mark on 112 St Martin's Lane, bringing in numerology the equate of number 4, the worker self , the ego.  We, at Noir, set to free the worker self for just one night, to taste its opposite in love and forge it's karmic liberation and balance. After all what is the point of study if one cannot indulge within the very fruits its yield.
Let us read out aloud Chapter 17 or what is that where I am man.
Nude Noir. Chapter 17. Saturday. March 5th 2016. Covent Garden's 'Library' Website: www.nudenoir.co.uk Tickets: https://www.designmynight.com/london/whats-on/burlesque-cabaret/nude-noir-chapter-17
For tables booking contact ladyannabellenoir@nudenoir.co.uk
Katrina Lilwall, Jake Hold and theSecret of the Serpent
If you wander amidst our Garden of Eden then you will see many forbidden fruits; the duality where man becomes entwined within woman burns like that sun in passion. Follow the ways of the serpent for (s) he will take you to desire.
CHRISAYLS
Feed in gluttony for here you can feast in Saturnalistic revelry for there is no sin within our kingdom of Noir.  Enjoy paradise amidst the walls of the worker as for this one night we right our own tree of knowledge.
CHRYS COLUMBINE
For the elite few whom pass through those gates then prepare to be entertained by the feathers of the white dove whom shall bring the 17 to our chapter.
VEA LUZ & 5 NOIR BEAUTIES
No intoduction needed. From 5, 2 are Forbidden!
KOSMETIQ (resident DJ) 
British based DJ and Composer KosmetiQ is the founder of Qritikal Media & Records as well as House of Noir music director. He started his DJ career at Ministry of Sound back in '95, and worked his way through the international club scene. He has been writing & producing his own music for well over a decade with over 150 releases worldwide. He has composed music and sound design for advertisements including Nokia Lumia (with Deadma5), Bentley Continental GT, the DVD launch and Dragon Dance for the Game of Thrones and Bombay Sapphire's iconic projection mapping on Battersea Power Station and has recently joined the UM records family for what's set to be an amazing year.
DEEP SEXY HOUSE NOIR is our sound.
ART NOIR
And finally... In the words of Jo Walton:
'Lets pursue excellence together, lets make art'
House of Noir supports autenticity & self expresion and with this it is our great honour and pleasure to introduce an exhibition of work by
Robert Morris Monroe
'I can not be me without you'
15th February - 18th March 2016 at Library
Noir, elusive, exclusive.
Chapter 17 a night of mystery.