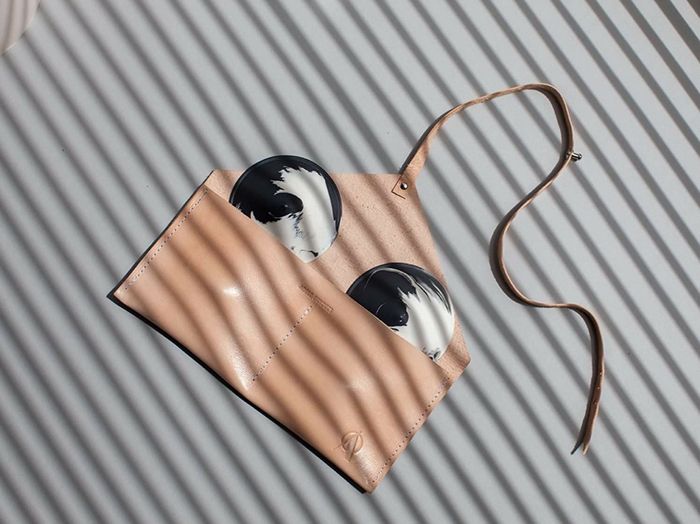 Marlene Nipplettes
Adele Brydges
MARLENE NIPPLETTES; simple but striking and seductive body adornment designed to evoke, arouse and empower.

Our porcelain is handcast and high fired to ensure safety and durability and polished to smooth, satin, alabaster-like finish making it feel exceptional against the skin. The formation of the marbled patina on each piece is an organic process and no two pieces are alike.

These pieces are presented in a bespoke, nude lamb nappa wrap, which is perfect for storing your nipplettes at home or away.